Men's lingerie, men's loungewear, and men's underwear is truly a wonderful, intimate gift to bestow. The gift can be you wearing lingerie for your partner. Another option is to get them an item that would boost their confidence, something you know that they would love and want to wear. Male Power Gift Cards allow you to offer the most intimate gifts while providing adequate space for the recipients comfort.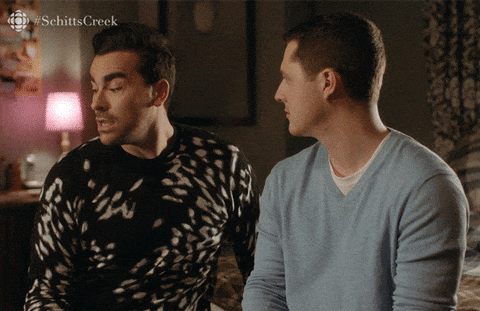 The reality is – as an adult, high-quality underwear is a top-tier gift. However, sometimes individuals are very specific about what they like, so they prefer to pick their underwear or lingerie out themselves. Until this point, you couldn't give anyone a Male Power gift card. But now you can!
When adding the gift card option to our webstore, we had YOU in mind, and what would be the most ideal options we could provide. With this thought, we have included a variety of options for our Male Power gifts cards. This includes:
Select a preset dollar amount or input a custom amount that you are the most comfortable with.
Choose from different images and themes.

This will continue to be expanded!

Customize the date the gift card is sent.
Send multiple Male Power gift cards at once to different recipients.
A PDF of the gift card can be printed out – there is no obligation to email the card to them. (Just use your email instead of theirs.)
You can even request notification of when the Gift Card is redeemed.
Whether your person is interested in more comfortable, mainstream men's underwear, or a fan of our vast selection of men's lingerie. They can use the Male Power Gift Card you give them for any item on our site; there are no exclusions! Another important thing about our gift cards is that they don't have to be spent all at once. This way, if they want to try something out first to make sure they like the fit and fabric, or if they want to get one or two things at a time, they can order at their leisure.
Male Power's designs are highly focused on comfort and quality, but equally so, on design and look. This means it can be a little overwhelming for someone who's never tried more daring and sexy men's underwear before. Male Power Gift Cards are a great way to gently encourage them to try something new.
Of course, Male Power gift cards aren't only meant for people who want to but haven't tried our brand before. They are an excellent choice for an underwear connoisseur! We often add new styles, and a gift card is a perfect way to help them try something new.
Sometimes, our bills get ahead of us, or we are simply on a tight budget. Your person may be eyeing something but can't get it due to priorities in their budget (as much as we would love for everyone to buy underwear whenever they get the urge, we all have bills to pay). If they got a gift card, they could use it towards themselves (or others), and it can add a little pick-me-up to their day!
Male Power gift cards make an excellent Valentine's Day gift, of course. Gift cards, in general, are a huge favorite for all holidays. Holidays aside, they are an affordable way to show someone you're thinking of them.
In the end, Male Power Gift Cards are here to stay. We are happy to say, it is our genuine pleasure to be able to provide yet another way to make our products more available. We will pioneer the underwear revolution forever!